Griswold 811
Griswold is an American manufacturer of centrifugal pumps. Since 2004, Roodhart has been the exclusive European representative for Griswold pumps in the Benelux. With our joint technical expertise, large stock, possibility of testing and exceptional customer support, we offer a pump solution for the most demanding application requirements. Griswold has specialized in particular in the area of ​​ANSI standardized centrifugal pumps. The American National Standards Institute (ANSI) already established production criteria for centrifugal pumps in 1974 to ensure that the demanding needs of the (petro) chemical industry are met. Mandatory design functions became the industrial assurance that pumps would meet production and safety needs. The 811 is available in a wide range of types, dimensions, capacities and materials. This wide variety of design options offers a solution for every application. More than 30 selections in the field of pump sizes ensure a very wide range of applications.
Applications
Oil and gas industry

(Petro) chemical industry

Water treatment

Paper-processing industry

Energy

In addition to the 811 ANSI pump, Griswold also has a short-coupled heavy duty pump and a self-priming centrifugal pump.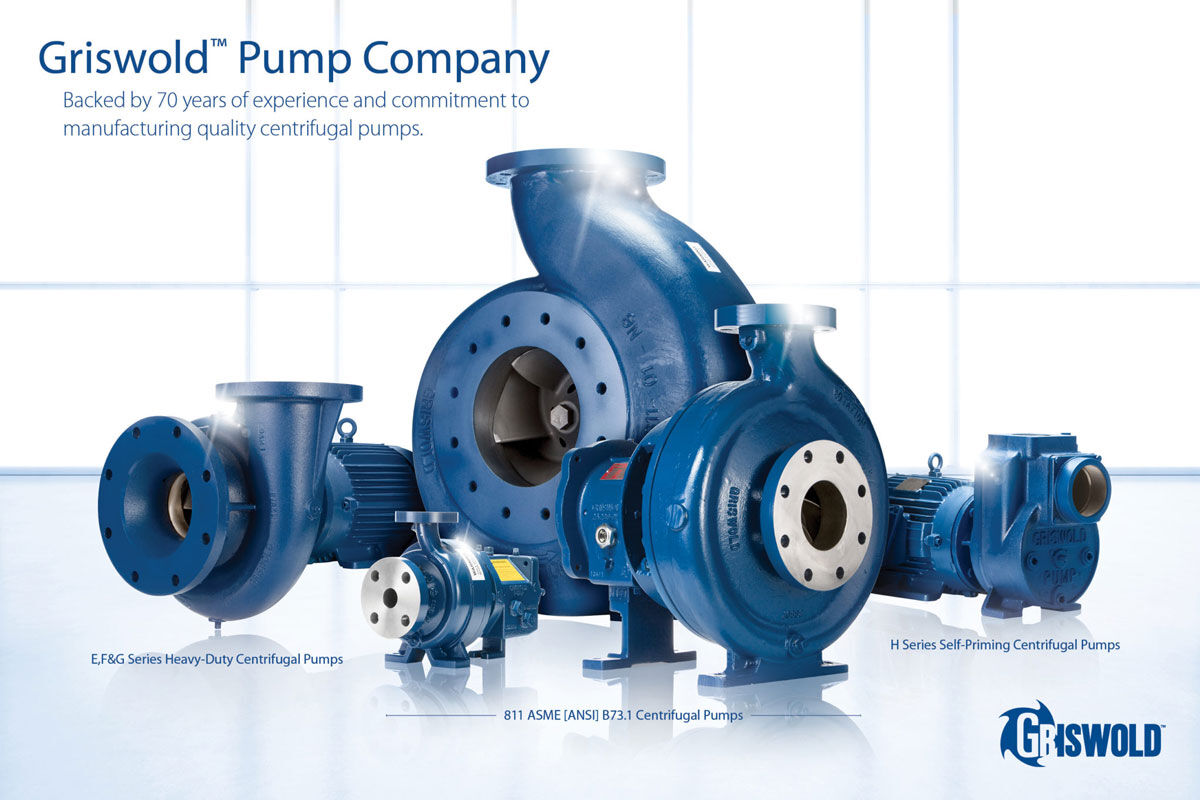 Griswold SafeGuard
Because pumps are the heart of your process, an unexpected failure will never occur. Griswold has a new solution for the centrifugal pump industry, SafeGuard, to be able to predict problems in the (near) future. SafeGuard is a system that not only warns the installation of a pump problem, but also provides useful guidelines for solving it.
Request quote